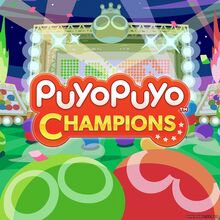 Puyo Puyo Champions, formerly known as Puyo Puyo eSports before it was localized, is the third Puyo Puyo game to have been brought to the West and the second game to feature the English dub voice cast first seen in Puyo Puyo Tetris. Unlike most Puyo Puyo games, this game does not contain any story mode, and is purely focused on gameplay, hence the Japanese name "ぷよぷよeスポーツ/Puyo Puyo eSports". This game features many characters first introduced in Puyo Puyo!! Quest, albeit at the cost of the exclusion of some beloved SEGA-era characters.
Characters
* Unlockable by entering a cheat code on Nintendo Switch version, announced in an incoming update on August 24, 2020.[1]
References
Community content is available under
CC-BY-SA
unless otherwise noted.